Welcome to Robbins By The Sea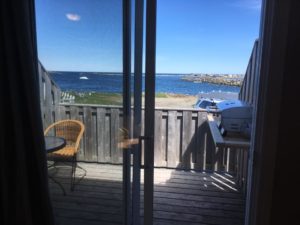 Located in the historic community of Bonavista, Robbins by the Sea offers two newly renovated efficiency units, beautifully decorated with breaktaking views of Bonavista Harbour and the Ocean.
With so much to see and do in the Bonavista and surrounding area, Robbins by the Sea makes a perfect place for "home base" while you set out and explore all there is to see.
If you have any questions, please don't hesitate to contact us. Be sure to refer to our availability calendar and book early as Bonavista is a tourist hot-spot!